Practical information
Museum The Ship is open Tuesday till Sunday from 11.00 to 17.00.
Museum The Dageraad
Burgemeester Tellegenstraat 128
1073 KG Amsterdam


Museum De Dageraad is open Thursday till Sunday from 13.00 to 17.00.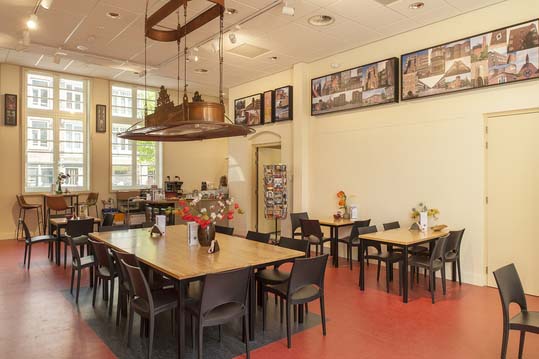 The lunchroom of Museum Het Schip can accommodate up to 75 people. The adjacent auditorium has space for another 45 people for lunch, meetings or lectures.
We sell a large selection of Amsterdam School-themed books, postcards and gadgets in our museum shop at the entrance of the museum.
You can also order books and souveniers through our webshop.