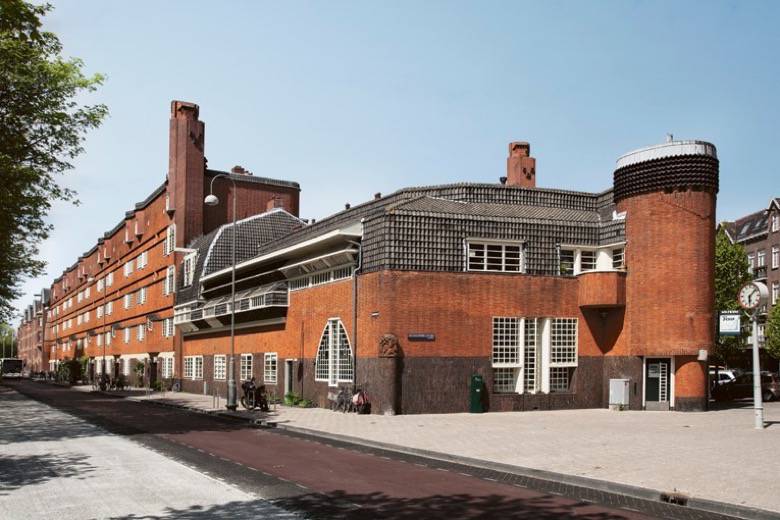 Amsterdam School Museum Het Schip, the museum of architecture, art and public housing, is threatened in its existence. This unique museum is located in the recently beautifully restored public housing complex Het Schip from 1919, designed by Michel de Klerk. Friends and admirers of Museum Het Schip started a petition to save the museum. Support us by signing the petition or making a donation.
From 6 March 2020 to 31 May 2021, Museum Het Schip presents 'Bruno Taut: Beyond Fantasy'.
From 8 September 2020 Museum Het Schip will highlight the treasure of his collection: the formal postoffice by Michel de Klerk.
Until Thursday 31 January 2021 Museum Het Schip will exhibit a number of lithographs and drawings of buildings of the Amsterdam School by Kees Arntzen.