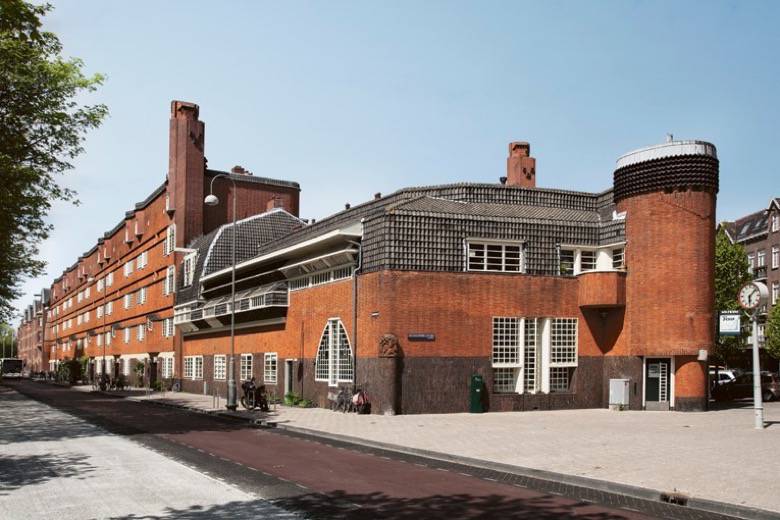 You will find Museum Het Schip in the enchanting social housing complex designed by architect Michel de Klerk. The world-renowned expressionist building is popularly known as The Ship because of the particular shape in which it has been constructed. It has since become an icon of the Amsterdam School architecture movement.
Museum Het Schip published a book concerning the parallels between Gaudí and the artists of the Amsterdams School. Contributions from Catalan and Dutch experts give a unique view of Gaudí as an architect and artist. This also gives the Amsterdam School a new framework.
The former Zonnestraal sanatorium, located on the Hilversum heath, is a unique example of modernist architecture.