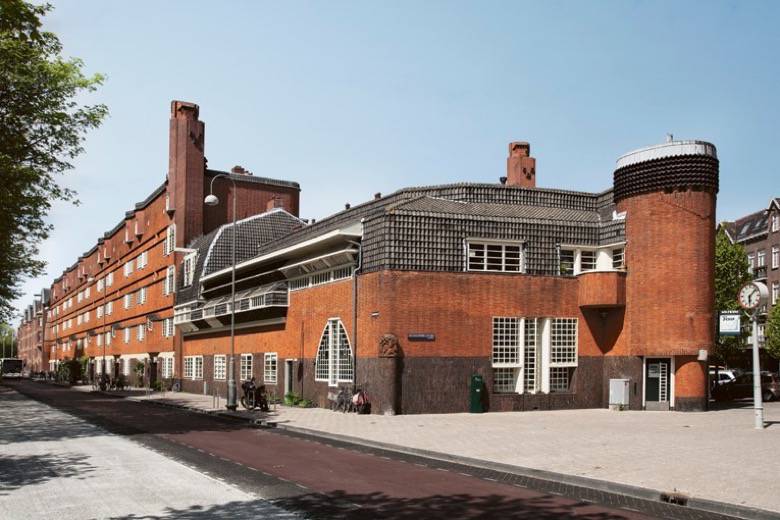 Museum Het Schip is located in the imaginative public housing complex designed by architect Michel de Klerk. This expressionist housing block was built in 1919 for the housing corporation Eigen Haard. Because of its shape, the building is popularly known as The Ship. It belongs to the top of the Amsterdam School, a movement in construction and decoration that spread throughout the Netherlands.
From 8 September 2020 Museum Het Schip will highlight the treasure of his collection: the formal postoffice by Michel de Klerk.
Starting December 1, 2022 through August 27, 2023, Museum Het Schip is presenting an exhibition on the relationship between Indonesia, the former Dutch East Indies, and the Amsterdam School movement.
From 15 December 2022 through 31 July 2023, Amsterdamse School Museum De Dageraad presents an exhibition about underground publishing house 'De Telg'.