Locations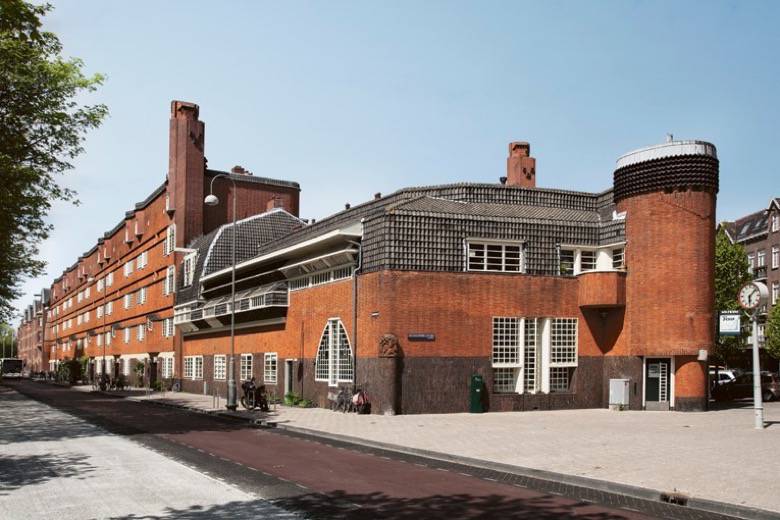 You will find Museum Het Schip in the enchanting social housing complex designed by architect Michel de Klerk. The world-renowned expressionist building is popularly known as The Ship because of the particular shape in which it has been constructed. It has since become an icon of the Amsterdam School architecture movement.
You can find out more about the art and architecture movement of the Amsterdam School behind the waving façades of world-famous social housing complex De Dageraad in Berlage's Plan Zuid ('South Plan'). The architects of this well-known housing complex are Michel de Klerk and Piet Kramer.
Wendingen ('turns', 'twists') is the digital interactive platform of Museum the Ship. The name derives from the monthly journal Wendingen which from 1918 to 131 functioned as the most important medium for the Amsterdam School architects to voice their ideas.